Learning as a Service (LaaS) is a somewhat emerging field. Based on popular software as a service (SaaS) and platform as a service (PaaS) concepts, LaaS offers a managed cloud solution for anything from corporate training to Just in Time (JiT) learning solutions.
How is LaaS being leveraged, and by whom?
Custom LaaS streamlines and automates a large amount of repetitive work, consolidating information, and making it easier to access. LaaS can be used by almost any organization that has a degree of need for training at a variety of levels, including:
Educational institutions
In addition to schools and colleges, many specialty centers can benefit from LaaS solutions that allow them to offer knowledge-based classes on demand. Hands-on work can supplement LaaS-based classes, and applications can range from basic lifesaving skills to drivers education and beyond. In a standard classroom, self-directed learning can be facilitated while reducing the number of teachers on-site.
Nonprofits
Nonprofits can leverage the e-learning options provided by a LaaS to work with staff and volunteers all over the world if necessary. The repetitive nature of training new people (due to the high turnover typical in a nonprofit atmosphere) combined with the cost-effectiveness of LaaS (over traditional one-on-one or group training) makes it a natural choice.
SMBs and enterprises
Small, medium, and enterprise businesses can build their employee learning experiences within a LaaS. They can cut down on training time and deliver Just in Time learning to increase customer satisfaction while reducing employee turnover. LaaS solutions can allow startups to scale rapidly, without getting bogged down in onboarding loops.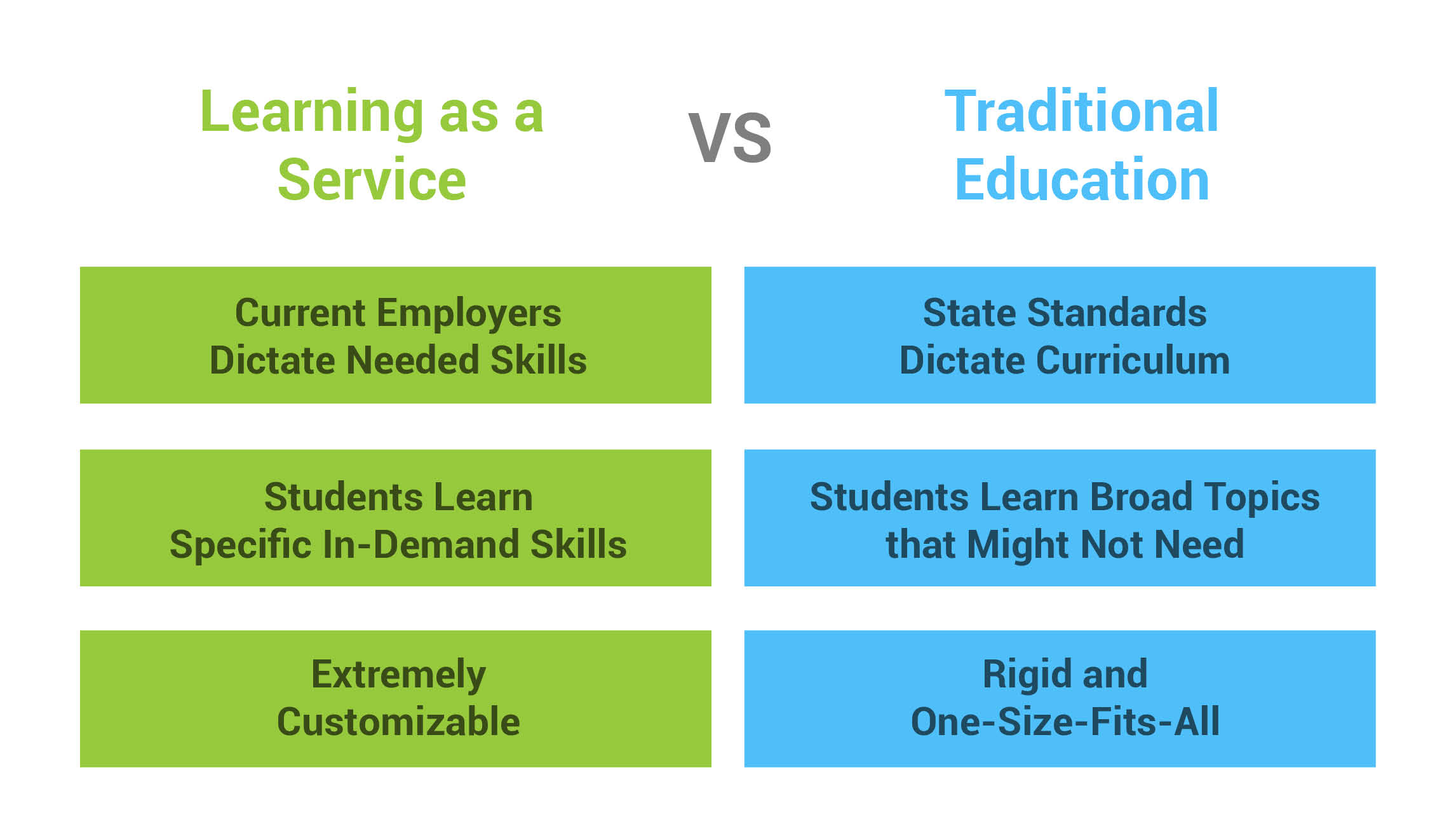 Custom vs. prebuilt LaaS solutions
Should you buy a prebuilt, minimally adjustable LaaS solution, or partner with a LaaS provider that can customize to your specific needs? While an off-the-shelf LaaS may have less upfront cost, you'll swiftly spend precious hours customizing it yourself. Alternately, you may suffer through frustrations when your non-customized LaaS fails to deliver the results you hoped for.
A LaaS provider like SkillUp delivers a solution that allows flexibility and can be tailored specifically for your industry, your workforce, or your unique goals. Your legacy content can be transformed into high-quality training materials, with rich media developed from scratch to empower and educate your employees or students. The result is a robust learning system that will drive your company's digital transformation.
How does it LaaS benefit your business?
A customized LaaS solution provides many benefits for business use and can facilitate higher revenues thanks to being:
Cost-effective
A LaaS solution has a lower setup cost than traditional on-boarding and training systems. It's also more manageable and less costly to maintain. LaaS provides a simplified template and an intuitive interface for employees and a streamlined monitoring and verification process for managers and business owners.
Compatible
LaaS can be continuously integrated with the latest industry tools. This allows you to provide a learning environment that is compatible with familiar systems your employees already know and are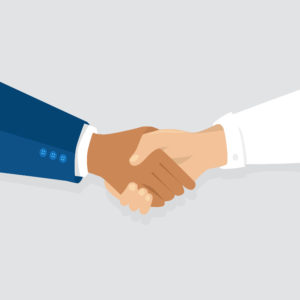 comfortable with. When workers are given real, accessible, and accessible opportunities to learn, employee retention becomes more likely.
Current
Your materials will always be up-to-date when every piece of information about your company, product, service, and protocols is documented and included in your LaaS. Employees will be able to benefit from Just in Time learning capability and move smoothly through cross-training and testing for lateral or upward moves within the organization.
What you should look for in a
great LaaS partner
Your LaaS partner should be able to provide exceptional, comprehensive support starting in the pre-sale period and continuing from there. Ask your shortlist candidates about their:
Depth of experience: Have they worked with an organization in your industry or niche before?
Ability to develop custom content: Can they deliver tailored content like short, single-topic training videos customized precisely to your needs?
Service level agreement (SLA) and up-time guarantees: What is their redundancy protocol? Do they accept responsibility for downtime and have a plan to rectify disconnects in service?
Data privacy: Will your employees' data and privacy be appropriately protected? What is the emergency response plan in case of a data breach or a hack?
With the right LaaS partner, your company can grow as swiftly as you want it to, without losing time revamping your training system all the time. A high-quality customer program can hasten your employees' learning curve, leading to enhanced performance across all departments, better customer experiences, and an improved brand reputation.