As we discussed in a previous blog, continuous learning through a customized training program offers immense benefits to organizations and employees alike. Companies that deploy a proper continuous learning program see increased employee happiness, greater scalability and growth, and ultimately, a thriving business.
However, when it comes to training programs, there's no one-size-fits-all. As our world and technology change, it can be overwhelming to know which training methods to implement. Businesses, educators, and learners all have unique learning approaches. Tailoring a custom training program lets you balance for effective learning experiences.
Here are a few suggestions on how to get started:
Repurpose Old Training Materials 
Trying to put together a training program from scratch can be daunting. The good news is it's not necessary to start with a clean slate in order to initiate a continuous learning model. There's likely a number of materials you already have on hand that can be updated and tweaked. By repurposing 'old' materials, you can easily modernize them to include in your new learning solutions. 
As you go through this process there are key questions that should be considered, such as:
What are the new skills or techniques learners should acquire?
Should you incorporate more recent case studies or storytelling examples?
How can you diversify the training materials to ensure they are suited for each type of learning style (audio-visual aids, videos, computer-based lessons, workbooks, training manuals)?
Are there old materials you can still use but just need to deliver them through different or updated technologies (DVD/CD-ROM, flash drives, digital, cloud-based)?
Offer Flexible Learning Approaches (Hybrid, On-Demand) 
Allowing learners to study at their own pace through personalized experiences will increase engagement. Plus, allowing them to receive training within the flow of their normal workday will keep them attentive and more likely to want to continue along with the training program. This is why many organizations choose a blend of on-demand and hybrid learning (in-person, online).
As you consider new, flexible delivery methods these are the key questions that you should address:
What value do we want learners to gain?
Are there lessons and modules that need condensing (smaller checkpoints and goals)?
What assessments and activities are best-suited online or in-person?
Which assessments or learning activities can provide learners with the best outcome?
One Size Doesn't Fit All
Learners retain information differently (logical, verbal, visual, etc.). As educators, we sometimes teach in the way that we prefer to learn instead of the way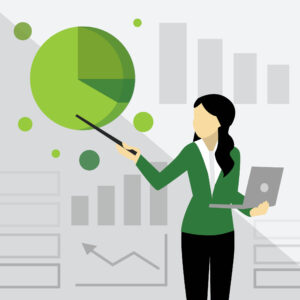 each individual prefers.
To meet learners where they are at, be sure you are adjusting your training program for them at each stage of their expertise in ways that they learn best. Plus, engaging them on their level with a mixture of training techniques will increase engagement.
These are a few ways to do this:
Set up your programs in different formats to accommodate different learning styles (blended with classroom options, long-form reading, video-based, etc.).
Build a library of materials that include visuals (PowerPoint, flip charts) and video to pique interests.
Include a whiteboard or blackboard. Use an overhead projector or PowerPoint. Share PDFs or screenshots. Include files in SharePoint or OneDrive.
Incorporate practice opportunities, experiential learning, hard facts, and general concepts.
Determine the Roll-Out Plan
Consider how you'll deliver the content and training. Will you keep it 'always on' and available on-demand 24-7? Or, should it include a mix of time-bound and controlled live training sessions? Answering these questions upfront is important. It will help determine if you need a cloud-based solution, for example. Additionally, it will help you understand what support systems you may need to successfully implement the program.
Once you've determined the 'how', be sure to test your solution before an organization-wide launch. Think through your learning challenges. Plus, you'll want to ensure you test the right mix of the technology solutions, commercial model, and learning strategy before you implement it.
Ensure Engagement and Success
Now that you've got a training program in place, great! But have you considered what type of systems or incentives you'll implement to keep learners engaged? And how are you tracking engagement and success? The Kirkpatrick Model includes 4 levels of learner evaluations. These are Reaction, Learning, Behavior, and Results and is a great jumping-off point. But the key is to be sure you are incorporating solutions in your training program that you can measure along the way. These can help you determine how successfully employees complete the course and areas where they may need additional training. Plus, it will help you identify areas in the program that may need improvement.
Here are a few ways to do this effectively:
Online Learning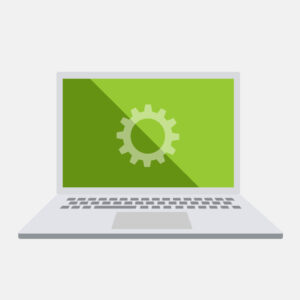 Have learners engage in online discussions and respond to each other's work. Give them word limits for responses.
Use online assessment tools for feedback. Measure engagement with login frequency, self-led learning success, and by asking questions.
Include self-paced, text-only formats, CD-ROM programs, virtual reality, and multimedia (animation, video, audio).
In-Person Learning
Present examples of completed assignments with open dialogs.
Let learners discuss findings on different research topics.
Have them work in groups to compare notes, answer questions, and make presentations. Other collaborative initiatives include demonstrations and role-playing exercises.
For Learner Success
Use metrics, reporting, and data-driven learning analytics.
To gauge ROI, businesses can evaluate employee engagement, turnovers, and retention.
Businesses can also explore performance changes after coursework, promotions, and productivity rate increases.
Iterate, Improve and Evolve
Effective training programs have unique attributes that help learners embrace their different learning styles. As technology changes, as educators, we must include flexible delivery approaches. Use the models to measure learning, reactions, and results. And, businesses can use learning analytics to track ROI. The best solutions allow for the easy evolution of content. Base this on factors like best practices and updated company policies. The end result is ensuring education continues to evolve for your learners' and ultimately the business's success.