For a Chief Learning Officer, one of the most pressing goals is to continue to bring transformative learning strategies into an organization over time. In a rapidly evolving digital world, it's no longer enough to rely on outdated learning platforms and infrastructure. Today's learners call for innovative options, such as MOOCs (massive open online courses), cloud learning, engaging, rich video content, and device-agnostic learning.
Integrating a new solution isn't trivial, however, and it's important to minimize disruptions to productivity as it occurs. Downtime, extended travel for training, and ad-hoc training sessions can become challenges for business and morale. The best process will result in a long-term solution with the least possible disturbance. Of course, this is not an easy task.
"The digital world is evolving at light speed. To get the most value from a transformative learning strategy, decision makers have to think beyond the deliverable. They need to choose solutions that are able to keep pace with the way students engage now, in five months, or five years."

~Gurmukh Singh | CMO, Skill-Up Technologies
Building vs. Buying a Learning Solution
As an organization looks to upgrade learning strategies with those challenges in mind, there are two obvious pathways.  The first option is to build a new learning structure, incorporating modern methodologies and tools and upgrading current content along the way. The second is to buy a pre-existing learning solution and move forward with that model, once again finding ways to integrate content that has already been developed. Each of these routes may pose a new set of concerns that need to be taken into account.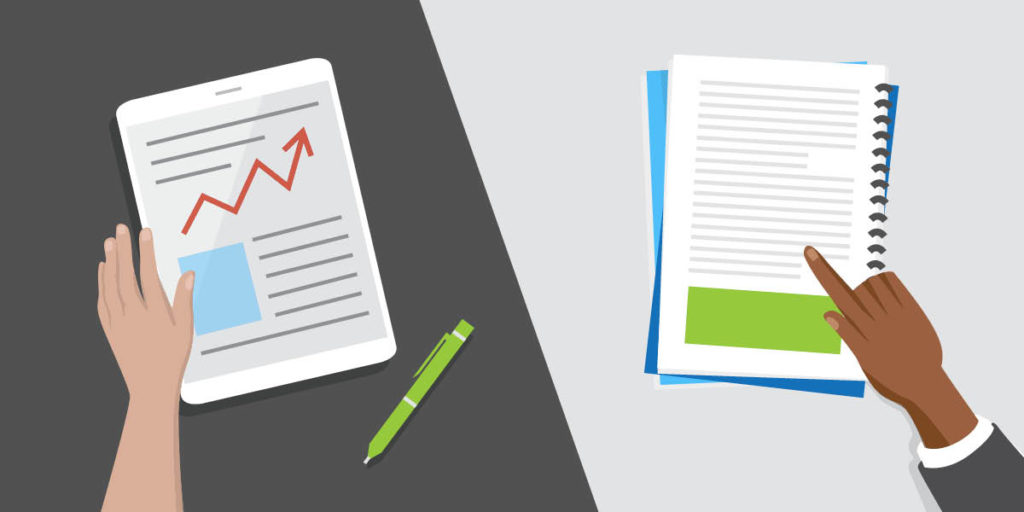 Considerations for Building a Custom Learning Solution
Rapid changes in learning technologies will be hard for organizations to keep up with
May require expensive and time-intensive training to get up to speed
System could be out of date before it's even deployed
Testing/revamping can be a slow process
Considerations for Buying a Packaged Learning Solution
Could require lengthy research to find the right solution
Organization may miss important options due to lack of knowledge
Solution may not be the perfect fit for organizational needs
And, once again, may require expensive and time intensive training to get up to speed
A Different Building Model
There is a third choice that brings some of the strengths of both plans, while eliminating many of the challenges. Instead of building independently or buying something pre-packaged, organizations can work with a learning partner to design, prototype, and rapidly build/test a cloud infrastructure solution.
This model brings a number of benefits, including:
All of the knowledge and expertise without lengthy research
The ability to pilot/prototype a design before putting it into action
Rapid deployment via cloud infrastructure
A nimble model that allows the organization to rapidly identify best solutions via an "experiment quickly/fail fast" approach
Experience with a range of current trends such as MOOCs, subscription models, pay-per-use models, etc.
Tools and resources to assist with content development and in-house training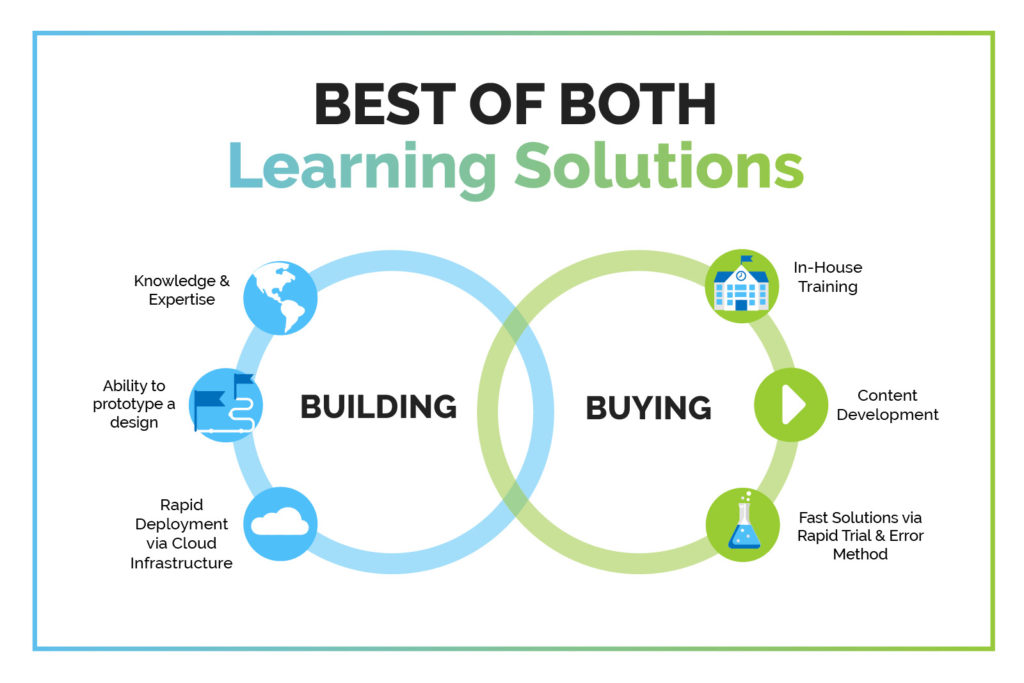 Evaluating a Learning Partner and Maximizing Organizational Investments
In seeking out a learning partner, it is essential to find the right pairing for the organization. Since the appeal of this model lies in the strength of the team, the Chief Learning Officer will want to weigh the choice carefully. During that process, there are some key strengths to look for.
Specifically, the learning partner should be able to:
Provide a holistic approach to creating a plan and integrating new solutions into existing infrastructure
Call on knowledge and expertise in both the technical and learning industries
Quickly adapt as needs and methodologies change
Support the organization through periods of growth and change
Constantly evaluate and assist in the revision of content/platforms as needed
Inform the organization of new trends
With the right learning partner and solution, organizations are poised to update content and methodologies quickly without needing to start from scratch. A smart choice now can ensure years of quality educational tools and content for the organization.