Online learning and hybrid learning opportunities are on the rise, competing with traditional classroom models, and bringing their own benefits and challenges. If your organization is already moving other platforms to the cloud, you may be asking if this is the time shift your training online as well.
Classroom vs. Hybrid vs. Online Learning– What's the Difference?
These simple definitions outline the basic differences, but it's important to note that the lines are often blurred between one model and the next.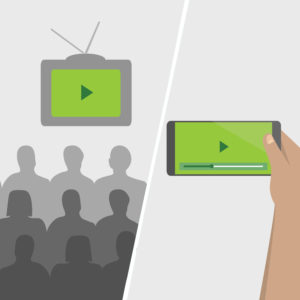 Classroom learning refers to the in-person, classroom-focused model most of us experienced growing up. Classroom learning may include some online activities, but the classwork and interaction are overwhelmingly offline.
Online learning is the opposite. The activities, lessons, and communication are all online without a significant in-person component.
Hybrid learning is a blend of the two. In this type of educational model, students might have a one-week intensive in-person experience, before completing classwork online. Or they may meet once a week and do the rest of their coursework remotely. Perhaps all of the lessons are online, but students gather for group projects and presentations. Regardless of how it plays out, there is a solid blend of in-person and online coursework.

What are the Pros and Cons of Different Learning Models?
It goes without saying that each learning model has pros and cons to take into account. The topic of instruction comes into play as well as the demographics of the students. Here are some of the considerations for each type of learning option:
Classroom Learning
Pros:
Allows for hands-on activities, such as labs and art/maker projects
Provides face-to-face interaction for discussions, role plays, and presentations. Many students may find this to be a more natural way to connect and interact
Enables instructors to control the learning environment
Cons:
Requires students/educators to be in the same place at the same time
Limits class size
Depends on an updated specialist for instruction
Online Learning
Pros:
Flexible in terms of time, space
Highly Scalable
Easier to update
Cons:
Possible downtime
Lack of human interaction
Challenging for students/educators without basic technology skills
Hybrid Learning
Pros:
Provides flexibility while still allowing for in-person connections
Allows for fast updates, either online or by bringing in expert educators
More nimble – organizations can more quickly shift fully online or off if the need arises
Cons:
Requires both types of infrastructure/support
Which Model is Best for Your Organization?
It's not always easy to determine which route to take for your organization since the best answer will be specific to your needs and resources. When talking with stakeholders, here are some things to consider:
The geographic location of students/educators – If your population is localized, it may be easier and more convenient to lean toward a classroom model, where a geographically diverse population will make online learning more appealing.

The speed with which information changes in your line of work – Some fields are rapidly evolving, adding new and complex information on a daily basis. If you're training around cryptocurrency, as an example, deploying an updated online curriculum may be faster and easier than utilizing a small pool of experts on the subject. On the other hand, human resources training will have a more stable curriculum, with fewer complex changes. It may be easier to update your trainers with new information, rather than deploying online.
Complexity/density of the material – Is the material something that can be explained in a large lecture setting, or is it something that will require more one-on-one or small group interaction? More complex materials may do best with in-person instruction, where those who need more in-person support are able to access it. Conversely, more simple material does well online and allows learners to move at their own pace.
Type of educational tools/processes already in play – Are you using a lot of reading materials and independent work? That easily shifts online. But small group discussions, role-plays, and hands-on labs may be harder to replicate in an online setting.
Available cloud infrastructure – Are you ready to move all of your services online? Do you have the infrastructure (technology/staff) to support the move?
Nature of your student population – Are your students going to be comfortable with an online curriculum? Those who gravitate toward social fields of work, such as educators and human resources managers, may crave more in-person interaction. They may find technology more challenging and/or less engaging. Those who are passionate about technological fields may already be more inclined to do their work online independently and might actually be less comfortable in a classroom setting.
While some organizations may see a clear solution online or off, it's likely that yours will fall somewhere in the middle with areas that need a combination of both. That's the beauty of hybrid learning. You might serve your fast-changing content online, while gathering to hash out some of the more difficult concepts. Or move lectures online, while meeting for lab work or small group interactions.